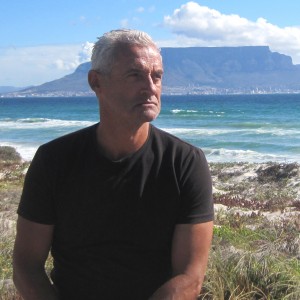 AJTouring is a registered company that has been operating since January 2003. It is owned and operated by Tony Sickle, a registred tour guide with the South African Tourism Institute, who has been travelling around Southern Africa and Europe extensively.
Tony was born and raised in Cape Town and has familiarized himself with the city and its surrounding areas extensively. Tony himself has been disadvantaged by the previous inhumane apartheid government. He was classified "coloured" and therefore has a personal keen interest in the history of his country of birth. He has since achieved national diplomas in Engineering and Production and Operations Management and has also completed a very successful MBA through Manchester University.
AJTouring has engaged itself in honest, trustworthy and reliable travelling and tours and provide comfortable and informative tours around Cape Town and South Africa.
Tony speaks fluent English, Afrikaans. Understands a little Shangaan and is learning to speak Danish.
The company started off recognizing the needs of young European  volunteers who wish to learn and know more about this country and its history. The company's main focus has been to provide affordable tours for young international volunteers who spend an average of six months in Cape Town doing exceptionally good work for the underprivileged communities.
AJTouring also arrangers tours for the parents,families and friends of the volunteers who come down to visit. These tours are arranged to suit the needs of the families or friends.(see tours)
AJTouring has put together some very interesting and exciting tours and travels around South Africa and all tours are personally arranged and guided by Tony himself who is a registered tourist guide with the Tourist Guide Institute of South Africa and is also a certified First Aider.